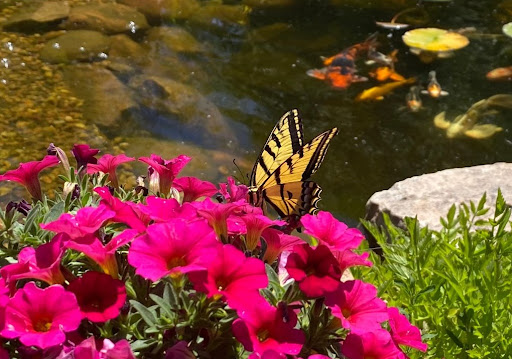 With the spring comes new life and new considerations for your backyard pond! Can you start feeding the fish again? Are the spring chinooks causing water loss? Let's talk about what you can do if you find yourself in these typical Colorado spring situations!
When To Feed The Fish
The Colorado spring has the fish thinking it's time to eat! Feeding the fish in the spring when pond temperatures are fluctuating 10 degrees or more from daytime to nighttime can be a little tricky.
Things to consider:
Is your pond primarily very sunny?
Are the fish very active?
Do you have low protein or winter-type food available?
If you answered yes to these questions you can feed them winter food very sparingly.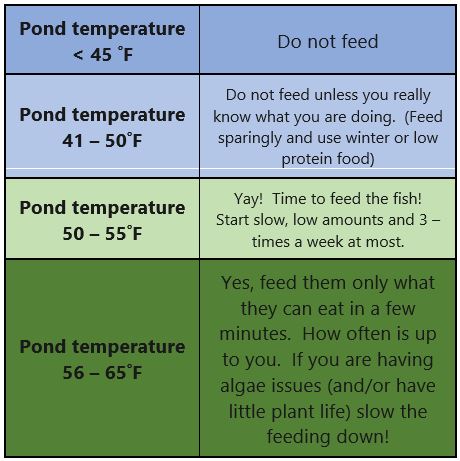 We highly recommend keeping an eye on the weather. When there is warm weather for more than a few days in a row and you are feeding them, remain aware of cold weather coming in. Don't feed them for a couple of days before the cold weather to make sure they have processed all the food out of their systems.

We also recommend that if you feed them when temperatures are low, you use cold water bacteria. As the temperatures rise the fish waste will provide nutrients that algae may take advantage of.
Keep in mind, if you feed your fish just below or at 50 degrees you are doing this at your own risk!
Refer to the helpful chart above.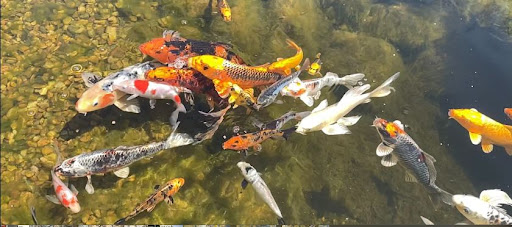 How else can Colorado Pond Pros help you?
We love our jobs and are excited to help you with your backyard pond installation, pond service, and repair! And as the pond experts, we have plenty of advice and info on landscaping as well. Contact us today for help tending to your pond or installing a new one!
Whether we're talking about outdoor gold fish ponds, pondless waterfalls, cleanouts, renovations, leaks, or aquatic plants, we've got oodles of experience and enthusiasm to share! Just take a look at our blogs Topping Off the Pond: What to Keep In Mind, How Does Colorado Pond Pros Handle Bottom Drains? and High Winds and Your Backyard Water Feature.