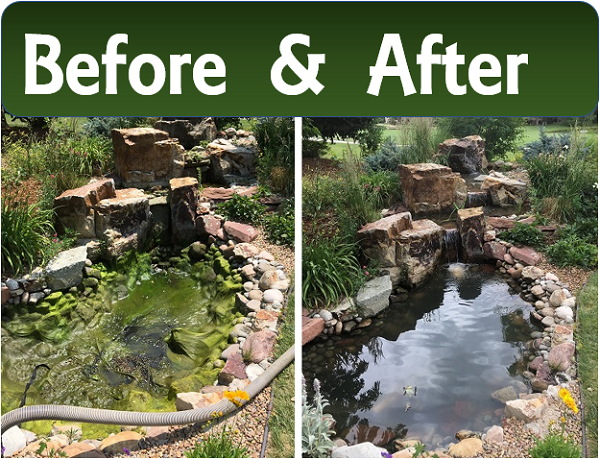 We can identify and remedy any problems that may arise with your pond, stream, or water feature. Here are some of the services we provide:
♦ Pump issues
♦ Water loss/ leaks repairs
♦ Cleanouts
♦ Water quality
♦ Algae issues
♦ Lighting needs
Contact us now HERE
We build and service beautiful ponds and waterfalls. If you are having a pump problem, let us know! We carry high quality Aquascape pumps. Do you have a leak? Let us know and we will follow our proven 20 step process to diagnose and treat the problem. We can check your water quality or add new lights to make your feature shine at night! Ponds get the family outside and help relieve stress from busy life!