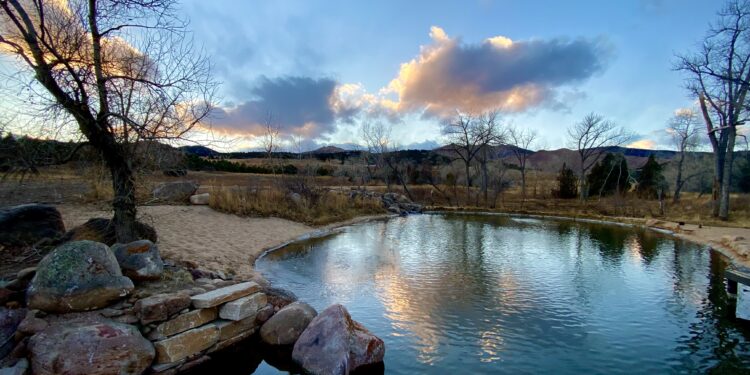 We're going to keep talking about it! Natural backyard swim ponds are the absolute best. We love designing and installing them for our clients. In fact, we've compiled a list of all the benefits that a natural swim pond brings with it. Read on to find out why you've got to get one!
Benefits of a Natural Swim Pond
1. No chemicals
Swim without chemicals in a natural swimming pond. The chlorine in a pool can strip the natural oils and moisture from your skin, nails, and hair, leaving you itchy and dry. No chlorine needed here!
2. Environmentally friendly
A swim pond supports the local ecosystem and uses less water to maintain than the same square footage of grass!
3. Gets the kids off the screens!
Ponds, in general, get children outside playing. Would you rather see your children or grandchildren chasing butterflies, dragonflies, and frogs than glued to a screen? Get a pond!
4. Hang-out place
Your house will be the place to have family barbecues and gatherings! Whether it's family, neighborhood, or business get-togethers, a pond makes for a beautiful place to hang out.
5. The Wow factor
Looking for landscaping that's not just like the neighbor's? No one will have the exact same pond in their backyard. Swim ponds are totally unique and customizable to your landscape and personal preference.
6. Year-round beauty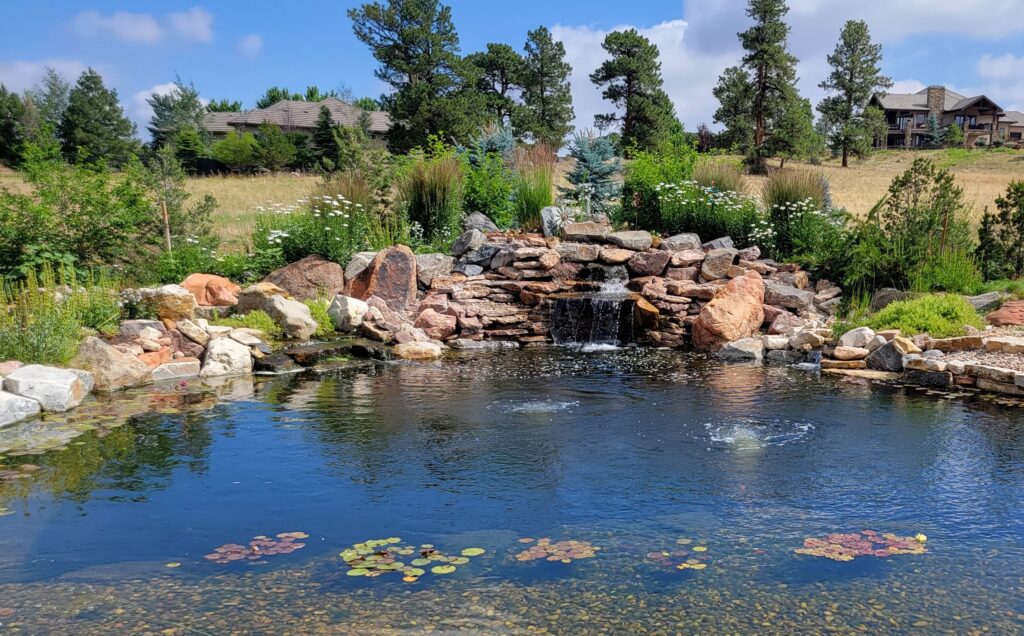 A pond provides year-round beauty! Have you ever seen a waterfall or pond with billowing snow right up to its edges and steam coming off the top of the water? This is the awe a winter pond brings!
7. Decompression
Relaxing by the side of a pond calms the soul. Water is a healing force that can bring peace to hectic days. Have a lot of work stress? Try working on your laptop at your favorite deck chair with a nice glass of iced tea (don't worry, we won't tell if it's actually wine!). If that doesn't work, you can decompress by chucking the laptop into the pond!
8. Dog heaven
Provide a pond for your four-legged best friend to cool off in. Most dogs love to walk in just a few inches and sit in the cool water.
9. Better sleep
The sound of moving water helps people sleep. Open that window at night to hear the waterfall gurgling and drift off into a peaceful slumber.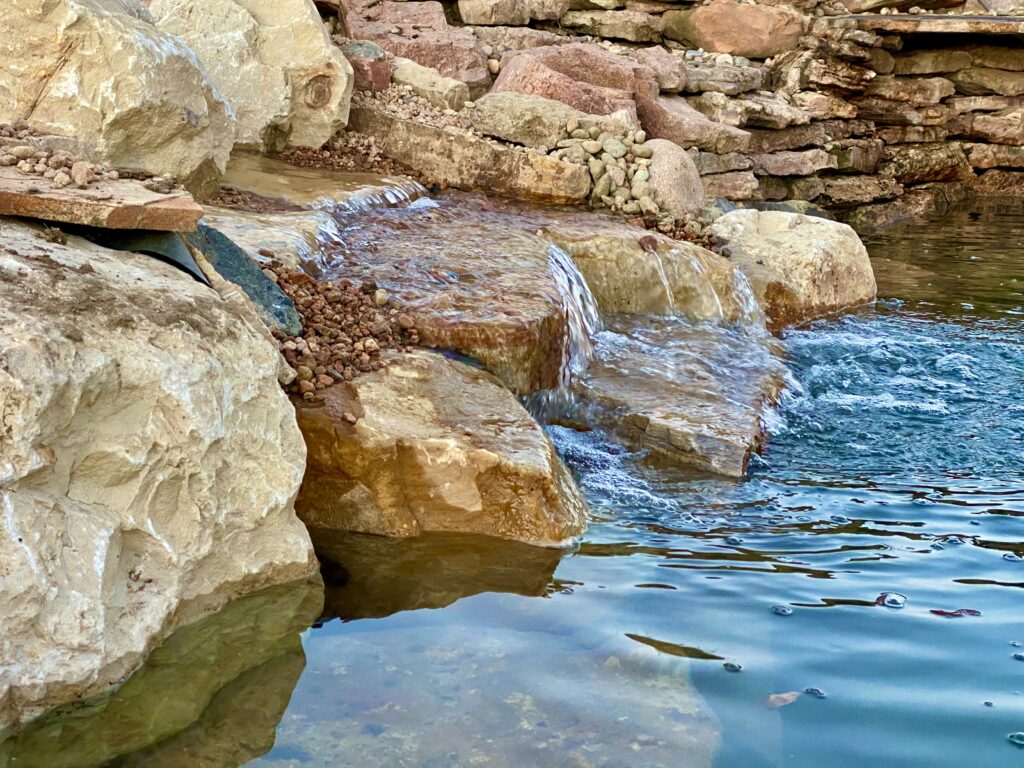 10. Aquatic plants
Do you love the lush look of plants? Aquatic plants bring a whole new level to gardening. Would you enjoy stunning water lilies, floating plants, and a green lush oasis all your own? Not only are aquatic plants the filter workhorses for a pond, but they don't have to be watered!
11. Property value increase
A well-built and beautiful pond adds equity to your home!
12. Artistry
When the team at Colorado Pond Pros creates a backyard swim pond, you have artists working for you! Building a pond is so much more than the equipment and parts. A pond is a work of art! The way the water flows can bring a natural look and an amazing sound.
Get Swimming!
What do you think? Having a bit of nature tucked into your backyard so you can enjoy it each and every day. Sounds terrific, right? We agree! And we're ready to answer any questions you have. Or get a custom estimate on installing a swim pond at your home!
Contact Colorado Pond Pros today to start taking advantage of all the benefits of a backyard swim pond!
To learn more about backyard swim ponds and how to maintain them, read our blog!