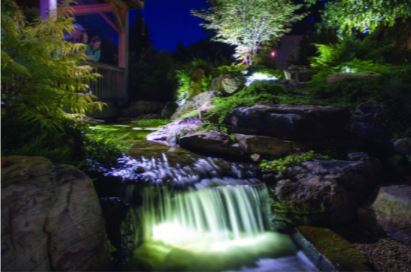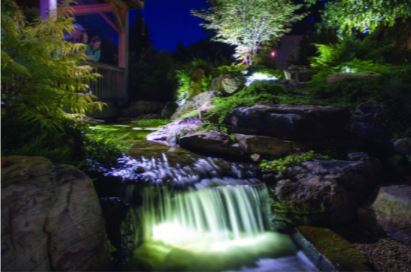 We use Aquascape LED lighting. Here's why:
They can be installed fully submerged in water or out of the pond in the landscape.  
They are extremely energy efficient, minimizing energy costs and providing a 90% savings over comparable halogen lighting.
They are LED lights and provide light equivalent to a 10-watt halogen light.
Options:  There are 3-watt spotlights, 1-watt spotlights and 1-watt waterfall lights.  They are available and in white or colored lights. 
Electricity: Lights require a 12-volt transformer. They come with a 14.5 foot long cord.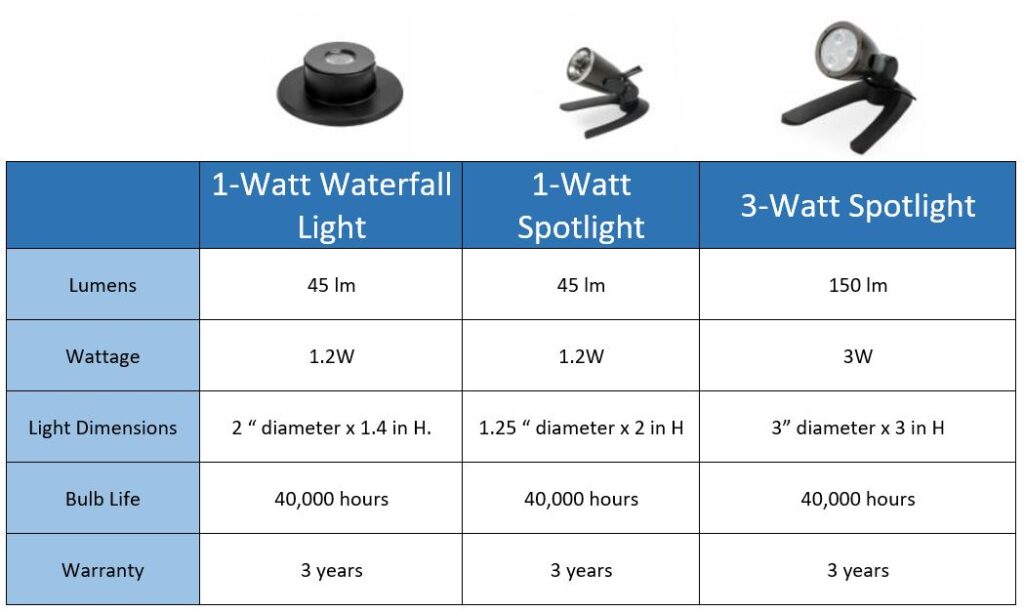 Pro Tips:
  Make sure lights are placed pointing away from the viewing area – don't point towards the area the pond will be viewed from, as it can feel like the light is poking us in the eye!

  Soft lights under each waterfall level highlight the movement of the water. Lights in the pond turned away from the viewing area brings out the depth in the water and allows us a great view of the fish once the sun sets.

  Fish need nighttime too.  Use the light timer to set the lights to turn off in 4, 6 or 8 hours after dark. 

  The best time to add lights (besides when the pond is built) is DURING A CLEANOUT!