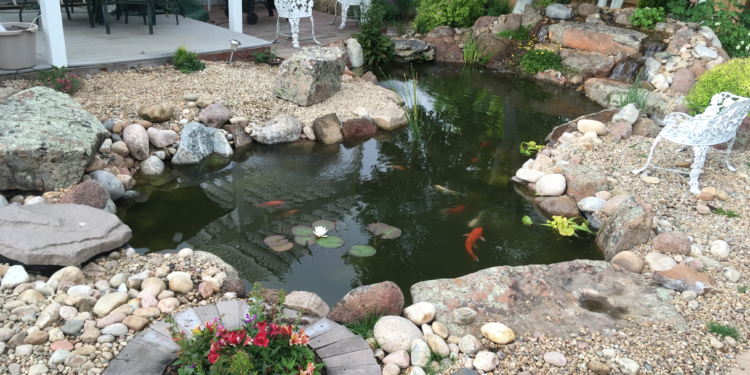 Backyard Pond – Make it a place to enjoy!
Add a sitting rock to your pond!  Sitting rocks add interest to the landscape. A beautiful boulder can also be a great place to sit, especially when you have children (or grandchildren) who love the pond.  Flowers, plants and even a bench are great additions to a backyard oasis. Part of the fun is sitting next to the pond reading, sunbathing, napping or having a picnic, while the children explore the pond!
Explore
When there are lily pads, flowers and plants at your pond, the dragonflies, frogs, butterflies and bees will visit too.  The pond in your yard is its own ecosystem and is a great way to get children out into nature without having to drive far away to do it. The rocks, water and fish intrigue kids and they will want to explore.  Grab yourself a lemonade and a book and relax in the shade while the children explore the nature in your backyard and don't be surprised if small hands holding a frog are suddenly causing squeals of joy!
Expand
Ready to expand or add on to your existing pond?  Contact us to get on the schedule!  Just click HERE!