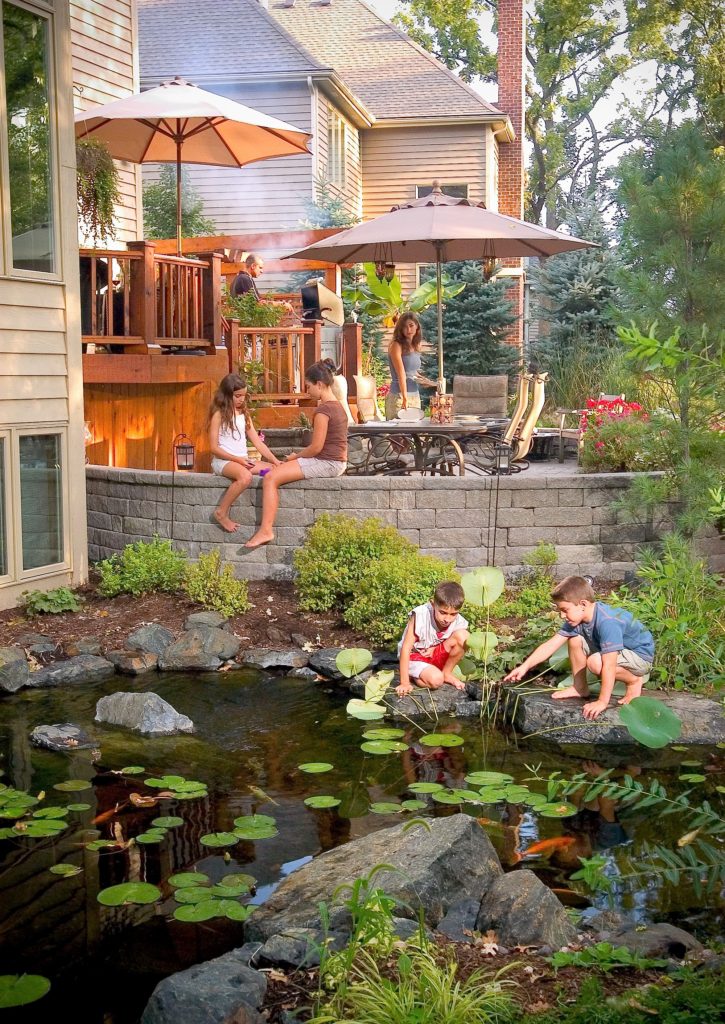 Grandkids want to stay inside and play video games?  Family members turning into couch potatoes when they come over for a get-together?  The addition of a pond to your outdoor living space is so much more than just digging a hole in the ground!  A pond incorporates unique interest with sights and sounds that sooth and intrigue.  Kids are drawn to the water and want to look at the fish and check out dragon flies and frogs.  Many people build small beaches where little kids can get their feet wet and hold their hands under a waterfall. Ponds and kids are a natural match! 
Being outdoors builds curiosity and confidence in children.  Nature brings a calm and fun aspect to children's lives and you can bring of bit of that nature to your own backyard. Children love to feed the fish, and the soothing sound of the falls will relax the adults too!
How do I get one of these?
Ready to take the plunge?  Take a look at the waterfeature possibilities!  The steps to having a pond in your backyard are easy!