Benefits of a Backyard Water Feature
Water features are a great way to transform your outdoor living space into a beautiful, personal paradise. Relax alone or enjoy time with friends and family. Whether you only have room for a small fountain or a large expanse suitable for a pond and waterfall, we have the perfect water feature for you.
We created this education section to help those who are interested in a new water feature find out everything they need to know before they decide. From simple calculations to determine the amount of material need, to myths about owning and maintaining a pond.
A water feature gives your home the perfect touch of beauty, relaxation, and life. Can you imagine anything better than having your own oasis for both personal relaxation and family fun time? All the way from increasing your well-being to the value of your property, here are some of the biggest benefits of having a water feature:
Promote Health and Wellness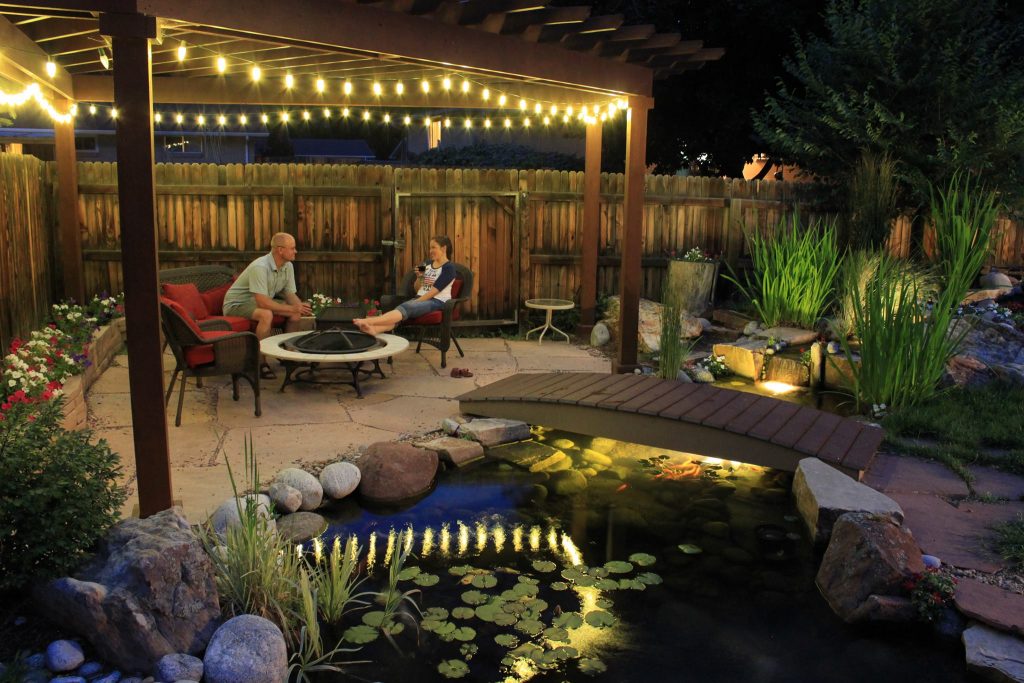 In today's busy world, it's important to have a relaxing place to escape daily stress. Having water garden features in your yard means that a private oasis is only steps away from your back door, keeping your body and mind in prime condition. Enjoying the therapeutic sights and sounds of flowing water will keep you and your family feeling rejuvenated and refreshed.
Improve the Outdoor Experience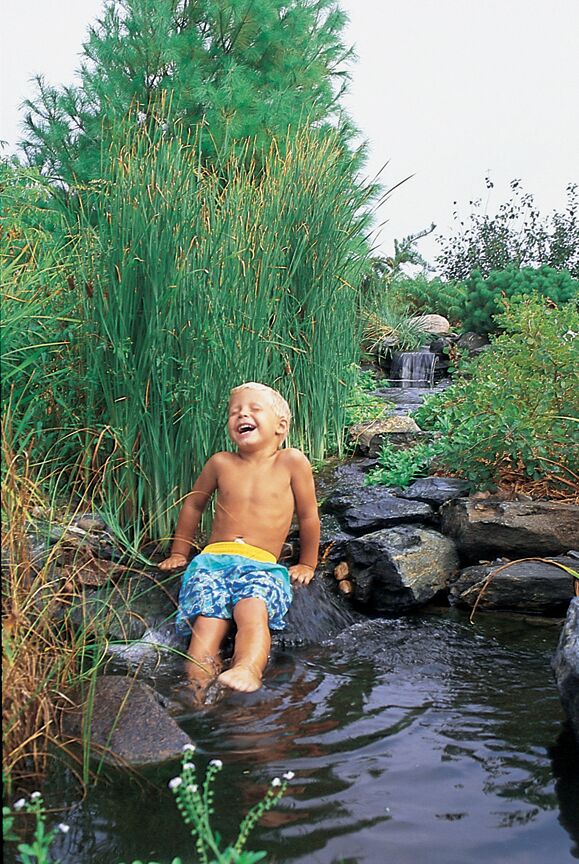 With water on your property, it will be difficult to stay indoors! You can experience the growth and life of Mother Nature through the water features that help sustain the life of the pond and the fish that reside in it. In fact, your family will be impacted as they learn first hand about the elements of a thriving ecosystem.
Conserve Mother Nature
A pond benefits your local ecosystem through self-sustaining cycles of hydration that give life and sustenance to plants and animals. Though it must be filled with plenty of water initially, over time water gardens use less water than a grassy lawn, saving you money in the long run.
Home Value
A beautiful water garden adds value to your home—both monetarily and sentimentally . It's a worthwhile way to make your home stand out from the rest and raise its property value. Even better are the priceless memories you will make with your family as your spend hours outdoors enjoying the water.
Entertain Family and Friends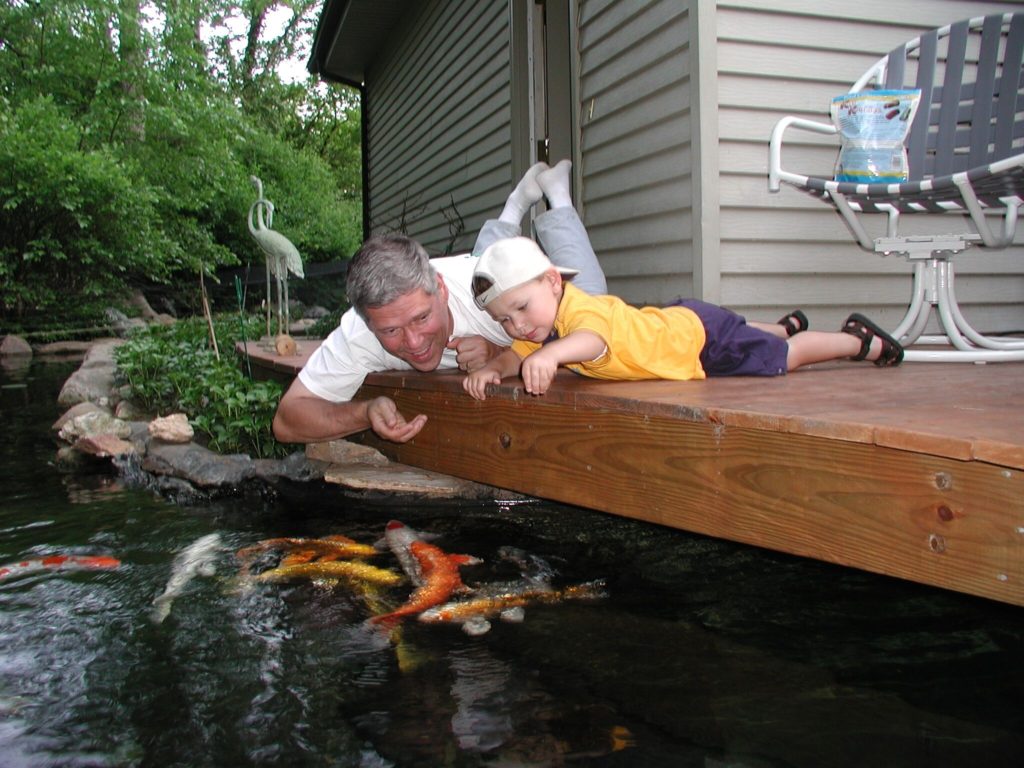 A water feature provides the perfect atmosphere for outdoor entertainment and enjoyment. With it, your backyard will be a fun and relaxing place to host parties for friends and family year-round. The only problem is that you'll make all your neighbors want one too!
All pond systems we install require very little maintenance, leaving you more time to make lasting memories outdoors. And with features like fountains or even pondless waterfalls, you can enjoy the sights and sounds of natural flowing water whenever you please. So if you want to turn your backyard into a tranquil oasis, we can install a water garden designed to enhance your life and landscape.
If you're interested in creating your personal paradise or simply have more questions that aren't answered here, contact us today!