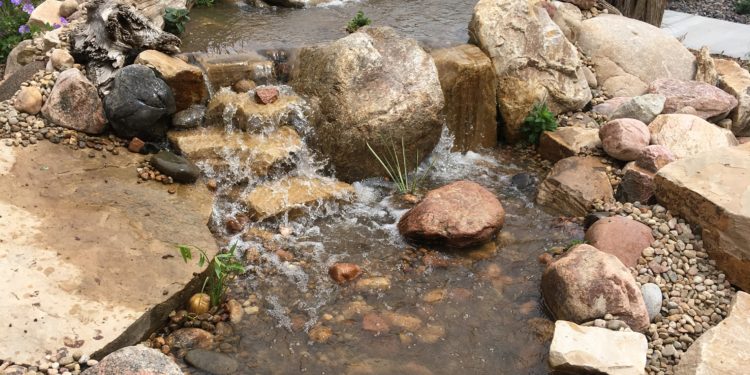 Now and then here in Colorado we may experience hail.  Protect your pond from hail by making sure there is no exposed liner!  Colorado Pond Pros build ponds so that the liner is completely protected from the harsh rays of the sun, from the freeze and thaw cycle and from hail.  If you have exposed liner cover it with rock and gravel.  If you need help CONTACT US! 
Insurance -Protect your pond from hail
Have you already had hail damage and need a quote for the repair?  Start by texting us over some pictures so that we have an idea about the size of your pond.  We offer free estimates over the phone or in person estimates for the cost of a service call.  That amount can be applied to the cost of the repair work.